Forget all that horrid plastic and make this Christmas a hand-made one to remember! Here at Hyggestyle we have lots of lovely gifts, hand-made by our fantastic and talented craftspeople.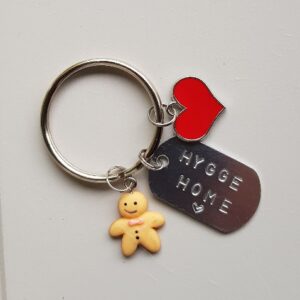 For tea and coffee lovers, our beautiful stoneware mugs are hand-thrown exclusively for us at the foot of the stunning South Downs, and feature traditional Danish designs.
Nothing says hygge like cosy knitwear, and our fabulous hats, keyrings and traditional Christmas stockings are hand-knitted just for us by the wonderful Fiddlesticks Designs. Treat your loved ones to a traditional Scandinavian Nisse hat, a long bobble hat with a pom pom on the end of its tassel, or invest in one of our gorgeous stockings, sure to be an heirloom for years to come!
If you fancy making your own hygge gift box, we have everything you need! Pop in a few of these items to make your own personalised selection…
Fancy taking some of the hard-work out of shopping? We have carefully selected some of our favourite items and assembled some gorgeous festive hygge boxes, and wrapped for you give to your loved ones!
Happy Christmas shopping!
The Hyggestyle team x