Gosh, it's like the week before Christmas already here at Hyggestyle HQ, with the elves packing all your orders and drinking vast amounts of strong coffee! Add to that the joy of half-term and trying to organise a socially-distanced Halloween to keep the kids happy and you can imagine how much caffeine we are consuming 😀
We are still taking delivery of lots of new Christmas ranges, with fabulous craft kits from Denmark just arrived; if you fancy making your own advent calendar or wreath, or knocking up some lovely hyggelig macrame or needle felted elves, click here to find out more… and with prices starting at just 1.99 they make great little rainy day projects. There are also new designs in our very pretty Scandinavian ribbon section, with reindeer, trees and snowy villages now in stock.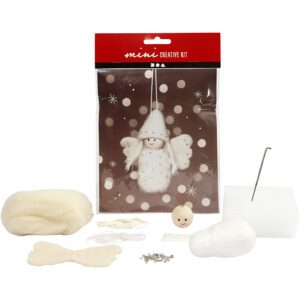 Feeling like snuggling up now the nights are drawing in? Our delivery of unbelievably fluffy slippers, eyemasks and long hot water bottles have arrived, perfect for those nights on the sofa. Click here to find out more!

Arriving this week and available to order now is our gorgeous Christmas collection of tableware from Krasilnikoff Denmark. Featuring iconic Danish cherubs and Nordic snowflakes, we have cotton napkins, runners and coasters, plus lots of other ideas to dress your Christmas table.
With new stock arriving daily, please keep checking in to see what's new! For those of you waiting for the NORSKA natural beauty order, we are reliably informed it will be with us next week following unavoidable supply chain issues, so then we should have our full range of gift boxes back in stock.
In the meantime, if you need help placing an order or would like to check stock levels (as things are moving so fast), please don't hesitate to give us a call on 0800 012 4116.
Lots of love
Bex x