It's absolutely bonkers this week here at Hyggestyle HQ. The kids are back at school so our chief office elf Lottie is back at her station, complete in her lovely new grey apron! There are blackberries in the fields all round the office too, so we have been busy knocking up batches of fabulous fruit vinegar, ready to give as Christmas presents (if my son doesn't drink it all first). Find the recipe here.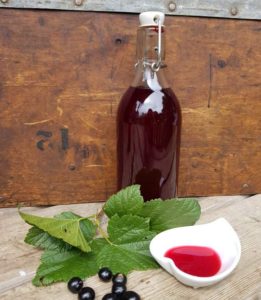 Every day we have new shipments of Christmas stock arriving (have a look here), so there is a maelstrom of unpacking and photographing going on. I am particularly taken with these lovely little wooden angels, featuring possibly one of the worst jokes I have ever made on this website.
There are lots of fabulous new stocking fillers under £10, including jewellery, scarves and some wonderful candle holders (which are going to be great for those tricky-to-buy-for sisters-in-law (lot of hyphens going on there), and we are also delighted to introduce lots of fab new finds in our "Hygge Handmade" section.
It feels like it's going to be a strange Christmas ahead, so we have tried really hard to find lots of lovely things you can do with the kids in our "Games, Craft and Stationery" section, including felt craft kits and Danish paper weaving. I am a huge fan of table games for both Christmas lunch and pub dinners, so keep your brain (and the kids!) engaged with all our lovely new FSC verified wooden board games in handy little drawstring bags.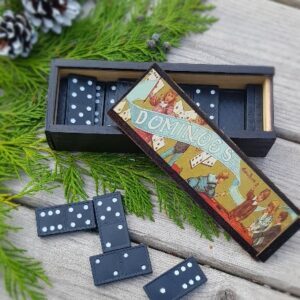 We would also like to thank our customers who have already placed their Christmas orders; this is a huge help to us as it means we can get the orders packed safely and on their way to you asap, while the Royal Mail is still not overwhelmed. In terms of stock, many of our suppliers are having issues with their supply chains and we may not be able to restock some lines; while at the moment we have plenty of most ranges, if there is something you desperately love please drop us a line and we will make sure we have one set aside for you!
On a personal note I submitted the manuscript for my latest book this week as well (hooray!), so hopefully I can now stop writing at 3am for a couple of weeks!
Hoping you are keeping well,
Lots of love,
Bex x