To all our dear customers,
At this uncertain time, we are all trying to pull together and help each other, and we would like you to know that here at Hyggestyle we are trying to do our bit.
Rest assured we are all fit and well; everyone is working remotely apart from Bex, who is still in the cabin packing your orders (whilst trying to do the home schooling!) and we are still getting all orders out within 24 hours. We don't know how to build a ventilator or make industrial sanitiser, but we can help spread a little love, so if there is anything we can do to help please let us know!
If you want to send a little care package to someone who is isolated or poorly, please do not hesitate to ring us on 0800 012 4116, and we will help you put some lovely things together, gift wrap everything for free, add any message you would like to share and pop in a couple of extra little treats.
For all those busy parents out there who are wondering how they are going to keep their kids entertained for the next few months, we have found a great resource from those lovely folks at the Green Parent; there are virtual museum tours, quizzes, crafts, tutorials on learning to code, plus lots more fun stuff. Click here to find it, and put the kettle on 🙂
Bex is also the Bushcraft and Survival office for the local youth club, and she is putting together some resources and recipes for the kids to keep them outside and off their computers; we will be sharing them with you too, if you fancy a walk and a forage. Now is the time for nettle tea and nettle pesto, and you can find the recipe here.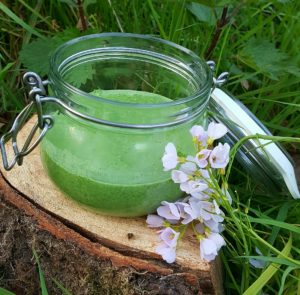 Wishing you all lots of love,
Bex and the team xxxx